Cast
Vladimir Alexis – Sydney/Mosi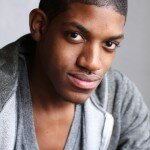 The acting bug bit Vladimir Alexis at the age of 4 when visiting Disney World for the first time and discovering that Mickey Mouse was some random dude. At the age of 6 he starred in his first play; at the age of 10 he started taking dance classes; and at the age of 14 he became part of his church choir. After studying cinema and communications at Dawson College, he decided to deepen his skills with teachers such as Liz Valdez, Tom Todoroff, Julia Lenardon, and Jonathan Patterson. He has starred in shows like In Transit (Segal Centre), Rocky Horror Picture Show: The Musical (Shayne Gryn production), Godspell (BCT Theater/Centaur), and last summer he had the pleasure of working with acclaimed Quebec director Denise Filiatrault in the French production Hairspray produced by Juste Pour Rire. This summer you can catch him in Sister Act: The Musical in the role of TJ also directed by Denise Filiatrault. He's happy to be working with Scapegoat Carnivale for the first time in the role of Mosi and Sydney.
Delphine Bienvenu – Lily/Missionary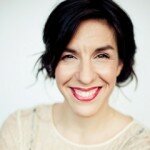 Delphine is a Montreal-based actress and graduate of the Conservatoire d'art dramatique de Montreal. She has held lead roles in french classical theatre as well as modern plays and collective collaborations (L'éblouissement du chevreuil, Théâtre Extrême, Trois). As an improviser, she has been a member of several improv leagues such as la Ligne Nationale d'Improvisation (LNI, LIM). On television she has appeared in several shows (Les Bougons, Les Invicibles 3) and has the lead role in Anne-Marie Ngo's feature film À trois, Marie s'en va. At Centaur, and at Buddies in Bad Times (Toronto) she was thrilled to play Oracle in Bliss and was a member of the beautiful chorus of the Scapegoat Carnivale production of The Bacchae last season. This season, also at Centaur, Delphine was very grateful to be part of the incredibly exciting aventure of Motherhouse by David Fennario.
Saraah Hicks – Regional Commissioner/Mariamu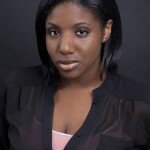 Saraah-Ellise Hicks is a 22-year-old Actor and Singer. She is a recent John Abbott College: Professional Theatre graduate. She was born and raised in Montreal, with Trinidadian parentage. By the time she was 8 years old she knew that the Performing Arts was her calling in life, and she has been pursuing her dream ever since. In 2013, she received the Gloria Mitchell-Aleong Award from the Black Theatre Workshop for being an Emerging Artist. Since receiving this award, she is now a member of the Black Theatre Workshop's Mentorship program. January of this year marked her professional debut in Teesri Duniya Theatre's production of Bhopal directed by Liz Valdez. Her goal in life is to make her family proud, and the only way she will accomplish this is to share her gifts with the world through her art.
Matthew Kabwe – Alex/Traditional Healer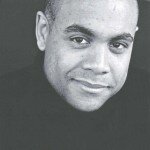 Matthew Kabwe, a native of Pointe-Claire, Quebec, studied at the Dome, the theatre program at Dawson College in Montreal. Since graduating in 2003, Matthew has worked throughout Canada in theatre, film, television and commercials and has lent his voice to documentaries, animated films and video games. Matthew has had the great fortune to work with theatre companies like Soulpepper, Theatre Calgary, Teesri Duniya, Repercussion, Canadian Stage, Geordie, Black Theatre Workshop, the Dora Wasserman Yiddish Theatre and he is thrilled to be making his debut with Scapegoat Carnivale. His screen credits include appearances in The Factory, The Watch, The Dead Zone, Crisis Point and Nicky Deuce. Matthew is also B.
Warona Setshwaelo – Christine/Tindi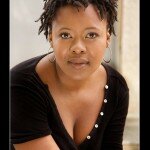 After almost 7 years in Montreal, Warona now feels like a native. A graduate of the Virginia Tech Theatre Arts program, she has had the honour of working on such shows as Truth and Treason (Teesri Duniya), Humans and Elizabeth Rex (Tableau D'Hote), Nutmeg Princess, New Canadian Kid and Stori Ya (Black Theatre Workshop), Pinocchio (Geordie Productions), If We Were Birds (Imago Theatre) and is a co-founder of Metachroma Theatre. Although she misses the Afrikan continent, she's proud to have a new Canadian family, the newest addition to which is her daughter Khaya.
Jaa Smith-Johnson – Isaiah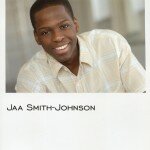 Jaa Smith-Johnson is a graduate of the Dawson Professional Theatre Program (DOME 2009). Having performed in a number of plays throughout his young but seasoned career, he's super excited to be working along side Scapegoat theatre to share this heart-wrenching and thought provoking story with you all! Some of his theatre credits include: Oroonoko (Persephone Productions), The Exonerated (Third Eye Ensemble), Hard Times (Third Eye Ensemble), Titus Andronicus (M.S.T.C), Our Country's Good (Griffentown Productions) along with many others. Aside from theatre, he's had the privilege and opportunity to be in more than a handful of films & TV shows including 19-2 (Sphere media), X-MEN: Days of Future Past (Fox/Marvel), Inheriting Trouble and Til Death Do Us Part (CMJ Productions) and Smurfs 2 (Sony Pictures) just to name a few. This play is dedicated to the courageous individuals living with albinism in Tanzania…I salute your courage and heart! One love
Lydia Zadel – Hannah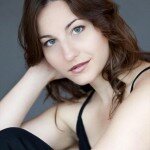 Lydia is an actor, producer and filmmaker. She trained at the University of Bristol (UK) where she graduated with First Class Honours. While in the UK, she was also awarded a Shakespeare Certificate with distinction from the Royal Academy of Dramatic Art. Past theatre credits include: Eve in Final Girl (Sheep in Fog), Alice in Closer (Chesterfield Productions), Constanze in Amadeus (Riverside Productions), Bob in See Bob Run (Chesterfield Productions, winner of "Best Solo Performance," London Fringe Festival). Past film and television credits include: 19-2, Pawn Sacrifice, The Human Stain, Lost and Delirious. Lydia is also a two-time winner of the Jury Prize at the ACTRA Short Film Festival, first in 2010 for Flushing Lacan and then in 2011 for Toast.
Artistic Team
Lindsay Wilson – Playwright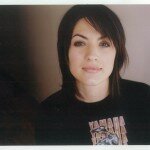 Lindsay Wilson is a graduate of the Ryerson Theatre School in Toronto, Ontario and recently completed her M.A. in Creative Writing at Concordia University. She works as an actor, writer and director. Past projects include directing Final Girl at The Freestanding Room in 2012; co-directing and re-mounting Jesus Jell-O: The Miraculous Confection – Winner of the Montreal Fringe 2010 Mainline Award – at Mainline Theatre in Montreal in early December 2010. Her play Puck Bunny, presented during the 2009 Montreal and Toronto Fringe Festivals, was selected for the Long-Distance Dramaturgy Project with She Said Yes! Theatre in Newfoundland for its 2009 – 2010 season. She worked for two years as an invited artist with The Witchcraft Project, a interdisciplinary project at Concordia University. In 2011 she was awarded a Conseils des arts et lettres du Quebec grant for research and development of her show Blind about about witchcraft-related albino killings in Tanzania, as well as a Cole Foundation commissioning grant. Blind will be presented at the MAI in April 2014.
Alison Darcy – Director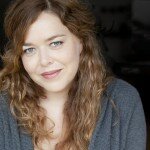 Alison is a NTS graduate and the co-founder and Co-Artistic Director of Scapegoat Carnivale Theatre. As well as directing, producing, and teaching theatre, Alison has been acting prodessionally since childhood. Her directorial works include Othello, Faust and The Heretics of Bohemia (Segal Centre/Scapegoat), Hyena Subpoena (Cat Kidd/Scapegoat), Medea and Life Is a Dream (Centaur Theatre/Scapegoat), Things Are Bad – Ijumpile Lendaba (South Africa's Mopo Productions/Scapegoat), Last Call (NCTF/Uno Festival/Scapegoat), and Real Estate (Centaur Theatre). Her acting credits include Age of Arousal (Centaur), A Doll's House (Segal Centre), Bye Bye Baby (Imago/Centaur), Brahm and the Angel (Geordie), Speak Easy (Sabooge), and various film and television productions. She has worked closely with Clyde Henry Productions, Festival Transameriques, Blue Metropolis, and South Africa's Mopo Productions. She is a multiple MECCA winner, as well as recipient of awards from the Montreal, Vancouver and Seattle fringe festivals.
Rachel Dawn Woods – Stage Manager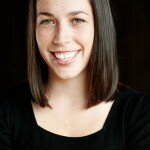 Rachel is a graduate of the National Theatre School and St. Thomas University. Selected stage management credits include Sedna: Goddess of the sea (Tableau D'Hôte; Dear Johnny Deere (Blyth Festival, Lighthouse Festival); Guys and Dolls (Segal Centre); The Leisure Society (Infinithéâtre); Ed's Garage, Footloose (Grand Theatre); The Arrangement (La Tigressa), Gifts of the Magi (Theatre New Brunswick); Romeo and Juliet (National Arts Centre), Demolitics, Nomentacke (NotaBle Acts Theatre Festival).
Jacynthe Lalonde – Lighting Designer/Production Manager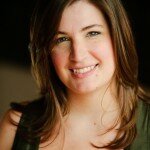 Born and raised in Montreal, Jacynthe has been actively working within the english language theatre community here for the past 10 years as a stage manager, lighting designer, production manager and technician. She has been working and touring with Montreal sketch comedy darlings Uncalled For for the past 7 years as their production manager, stage manager lighting and sound designer and all around technical do-er. She is a graduate from the Producton program at the National Theatre School of Canada where she now teaches. This is her first production with Scapegoat Carnivale and is very excited to be working with this amazing team.
Emily Thorne – Sound Designer/Technical Director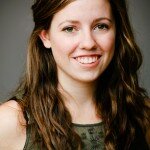 Emily Thorne is a Montreal based Sound Designer and Technical Director. She is a graduate of The National Theatre School of Canada's Production Program, and is currently Technical Director of MainLine Theatre and the St-Ambroise Montréal FRINGE Festival. Emily Thorne has a deep passion for and extensive training in design, and she is thrilled to be working in this capacity with Scapegoat Carnivale. She is also a graduate of the Canterbury Dramatic Arts Program with distinction* as well as the 2010 recipient of the Zonta Theatre Arts Award recognizing female theatre artists in the Ottawa region.
Logan Williams – Set & Costume Designer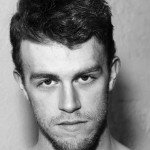 Logan is a multi- practitioner of theatre arts, based in Montreal and a two- time META nominee. An honours graduate of an acting program, Logan has an avid background in costuming, set design and directing. He is the Co- Artistic Director of Title 66 Productions, which he founded in 2011 with the ethos of creating theatre representative of art in the 21st century. Logan's recent credits include designing and acting in The History of The Devil at Place des Arts and directing the world premiere of Ludwig & Mae as a trilogy, both for Title 66.